What is the value of good financial advice?
Article Licenses: CA, DL, LI, MF
Advisor Licenses:

Compliant content provided by Adviceon® Media for educational purposes only.
---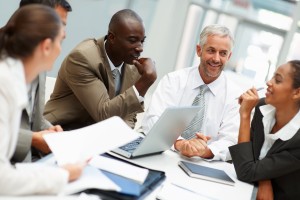 A good financial advisor will not only assess your current fiscal resources. He or she will also outline a plan whereby you can achieve your goal for a sound financial future.
As time passes, so does your opportunity to build a strong financial future. Will your financial stability be based on our government's pension plan? Did you know that its maximum benefit covers only 25% of the average Canadian's wage? If you are to build an investment portfolio and a significant net worth, will you personally try to determine how to purchase stocks among the international markets, analyze investment funds, and sidestep economic pitfalls as you invest all by yourself?
Why involve an advisor in your financial affairs?
The majority of Canadians seek specialized professional help. An advisor's work is to help you systematically achieve your goals and make your life dreams come true. His or her work is to guide you towards achieving financial independence.
• It is important that an advisor analyze your current fiscal resources, in order to define appropriate financial strategies that are best suited to your current and future personal priorities, retirement goals
and risk tolerance.
• Calculating your current net worth and net cash flow after taxes is also important. With a net worth statement, a financial specialist can identify any opportunities or problems relating to capital gains; life insurance, disability and/or critical illness insurance needs versus your present coverage, investment growth, income taxation, retirement income needs, employee benefits, and potential capital gains tax liabilities for your estate. It is also imperative that parents assess educational funding needs, and plans for any dependent adult child and/or special health care such as Long Term Care (LTC) for parents.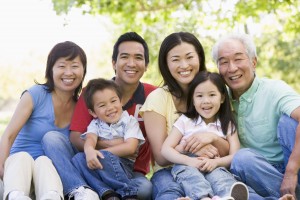 • Establishing a written plan sets forth specific solution-oriented recommendations, and will enable you to see how ordering your finances can benefit your overall lifestyle.
• To achieve your goals and objectives, it will be important to act on the plan's recommendations. Building a strong portfolio of investments tailored to meet your goals and risk tolerance is essential for
your future financial independence.
• Appropriate life and/or disability insurance coverage will ensure your plan meets family income needs, business debt or buy-out payments, and any tax liabilities for your estate.
• Finally, an advisor will establish a periodic review to monitor and refine your plan to accommodate events such as a birth, marriage, illness, or retirement.
---
Publisher's Copyright & Legal Use Disclaimer Replication is prohibited beyond the use of this website. The publisher does not guarantee the accuracy and will not be held liable in any way for any error, or omission, or any financial decision or purchase or use of a financial product, including investment or insurance products, and suggest that a professional advisor's counsel is sought, especially with regard to Segregated Funds which have investment risks as noted in the Fund Disclaimer. All rights reserved by Adviceon®
Disclaimer The particulars contained herein were obtained from sources which we believe are reliable, but are not guaranteed by us and may be incomplete. This website is not deemed to be used as a solicitation in a jurisdiction where this representative is not registered. This content is not intended to provide specific personalized advice, including, without limitation, investment, insurance, financial, legal, accounting or tax advice; and any reference to facts and data provided are from various sources believed to be reliable, but we cannot guarantee they are complete or accurate; and it is intended primarily for Canadian residents only, and the information contained herein is subject to change without notice. References in this Web site to third party goods or services should not be regarded as an endorsement, offer or solicitation of these or any goods or services. Always consult an appropriate professional regarding your particular circumstances before making any financial decision.
Commissions, trailing commissions, management fees and expenses all may be associated with segregated fund investments. Please read the fund summary information folder prospectus before investing. Segregated Funds may not be guaranteed, their market value changes daily and past performance is not indicative of future results. The publisher does not guarantee the accuracy and will not be held liable in any way for any error, or omission, or any financial decision. Talk to your advisor before making any financial decision. A description of the key features of the applicable individual variable annuity contract or segregated fund is contained in the Information Folder. Any amount that is allocated to a segregated fund is invested at the risk of the contract holder and may increase or decrease in value. Product features are subject to change.